Gossamer, one of our original designs, was inspired by the amazing, beautifully geometric cobwebs of autumn. I am fascinated by their slightly quirky angles and lines, and how they all are so very different to each other when you look closely.
Our biggest release this weekend is Aconite Dendron Gossamer. The Aconite weft is one of our very stable, 25% merino wefts.
Just like Rosewood, and Rust, we recommend that it is machine washed (on a wool setting), twice. These washes remove the natural oils and result in an amazingly soft, non prickly wrap.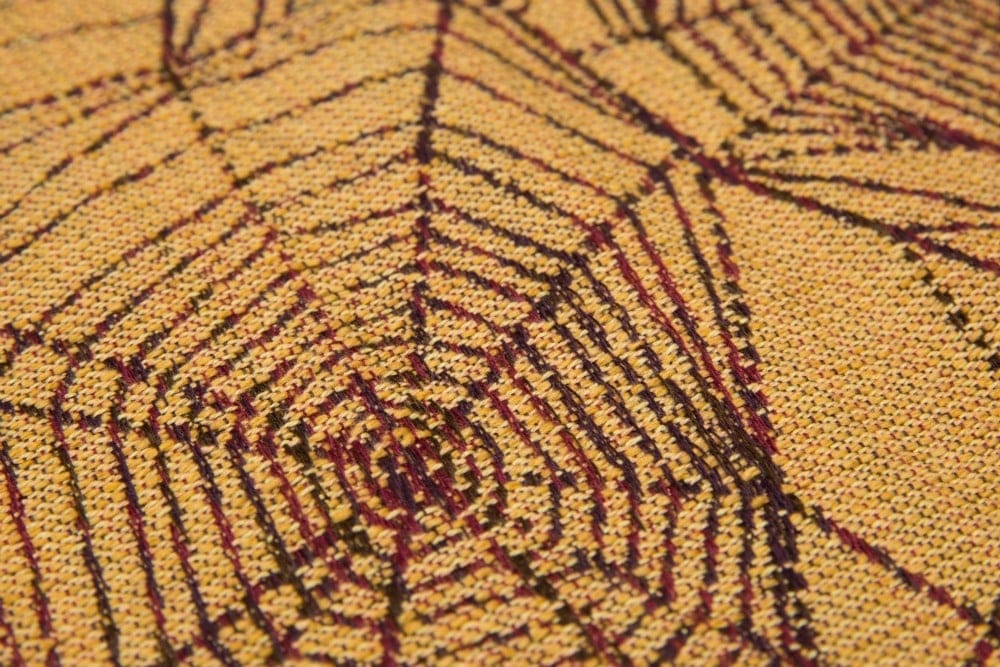 The Aconite weft is made from thicker strands of a merino cotton blend, alternated with thinner strands of combed cotton. This results is a wonderful texture and adds depth to the colour. This is a heavier wrap, weighing in at approx 290 gsm.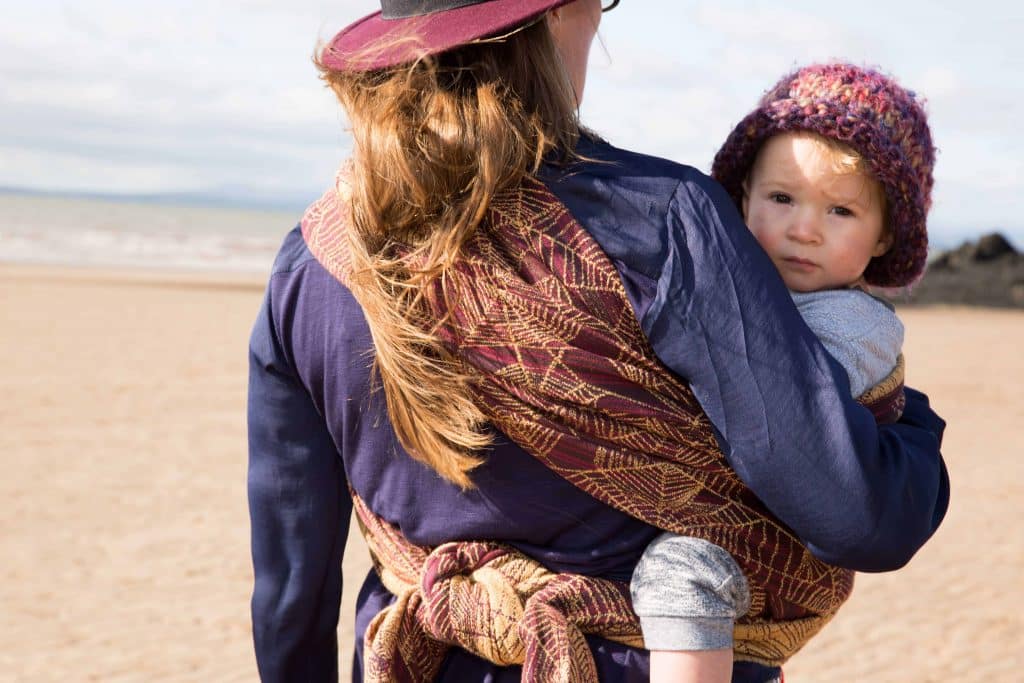 We are also releasing Spindrift Obsidian Gossamer and Obsidian Frost Gossamer this weekend. These are smaller releases as they were woven early this year.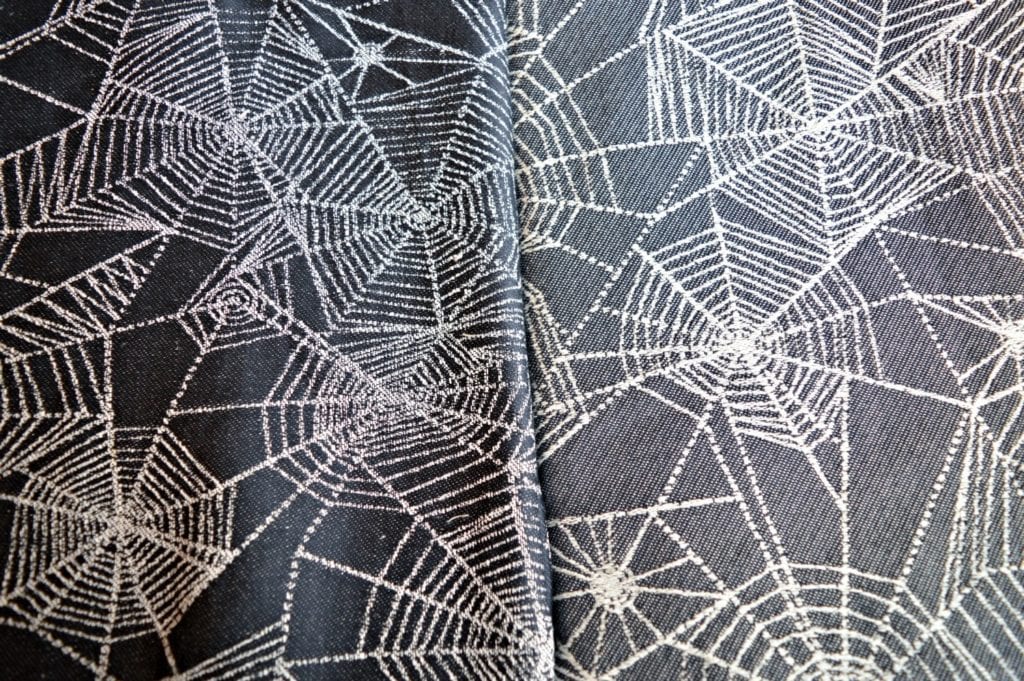 Spindrift Obsidian Gossamer (50% Hemp) is our bleached hemp Spindrift weft woven on our nearly black Obsidian warp. These wraps have lots of hempy slubs and inclusions. This is a medium weight wrap weighing in at around 250 gsm.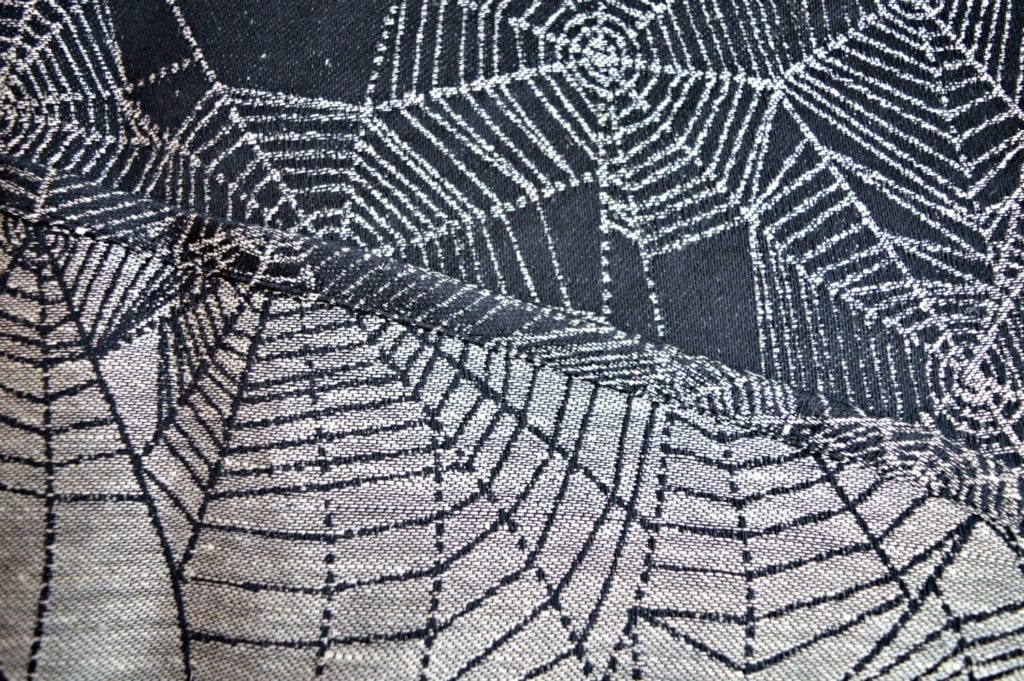 And finally, we are releasing Obsidian Frost Gossamer. This wrap is 100% cotton, with a nearly black Obsidian weft on our creamy white Frost warp. This is another medium weight wrap, at around 240 gsm.
These are all Alchemy weave wraps, and will be found in the alchemy section of our online shop.