This review is guest written by Sam. She is mum to two boisterous boys and has wrapped them both from small babies. You can find her wrapping blog, including reviews, giveaways and the current wrapping challenge, at www.facebook.com/thewrapdiaries.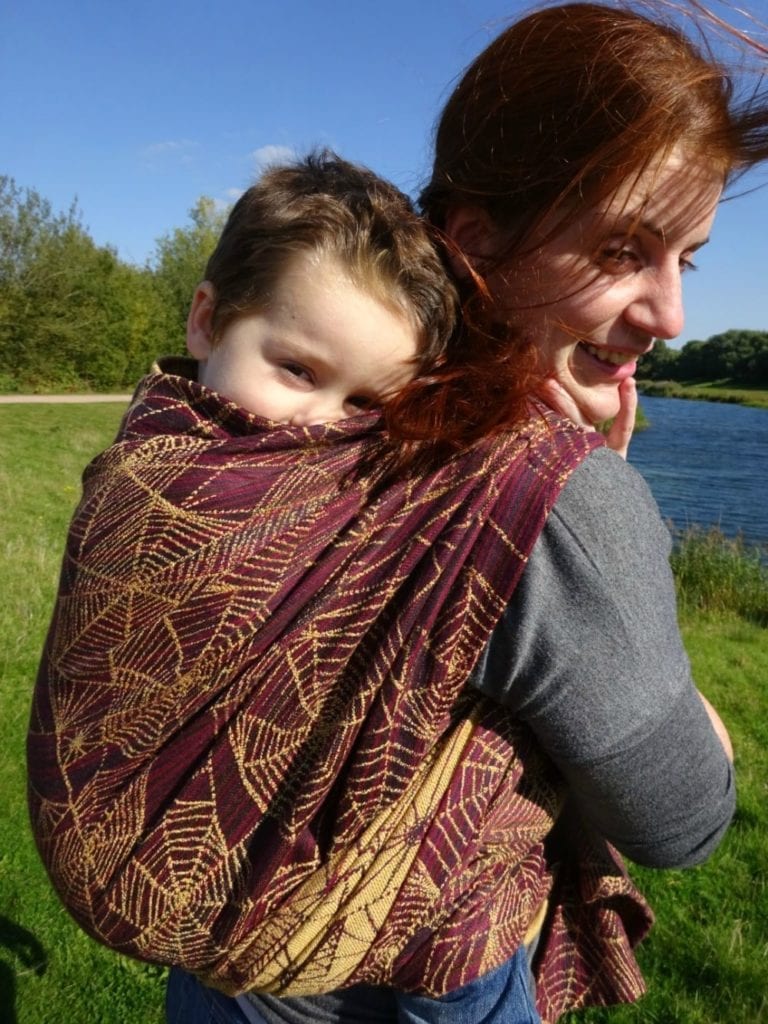 I have to admit I jumped at the chance to try one of the new autumn releases from Firespiral. I'm a big fan, and the new rustic red colour way is totally different to anything they have released before. Multi-tonal and rich, it really is just perfect for autumn. I actually had a fellow Fispi fan over for coffee (by which I obviously mean cake) when it arrived and we were both blown away by it from the start.
Aconite Dendron Gossamer is simply beautiful. The autumn red tones combine with a gleaming gold that is extremely difficult to capture on camera! The web pattern looks amazing in gold, and gives it a really lovely feel in hand as well as great grip when wrapping. That slight woolly prickle disappears after a couple of washes and you are left with a soft and supple wrap that you find yourself always reaching for.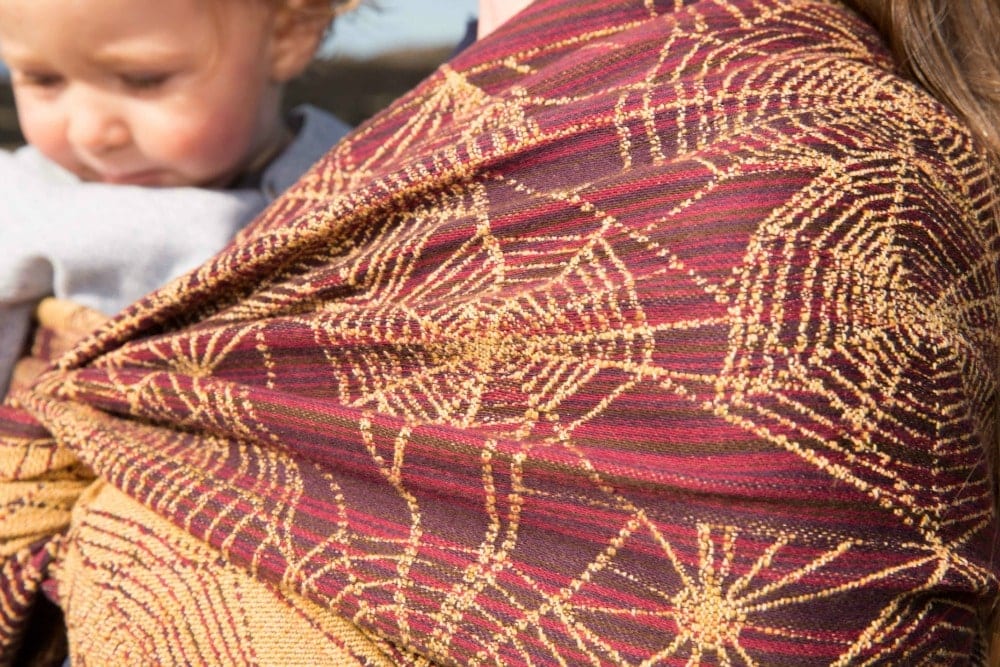 At 25% merino and 75% combed cotton, Aconite has an interesting chunky texture but isn't too heavy. It's a lovely medium weight (about 290gsm) for a woolly wrap, and really does have that cushy feel. Another huge bonus is that it's machine washable. For me, that's a great perk as my mucky boys make me prefer easy care slings. With this I get the perks of wool and I can bung it in the wash when I need to!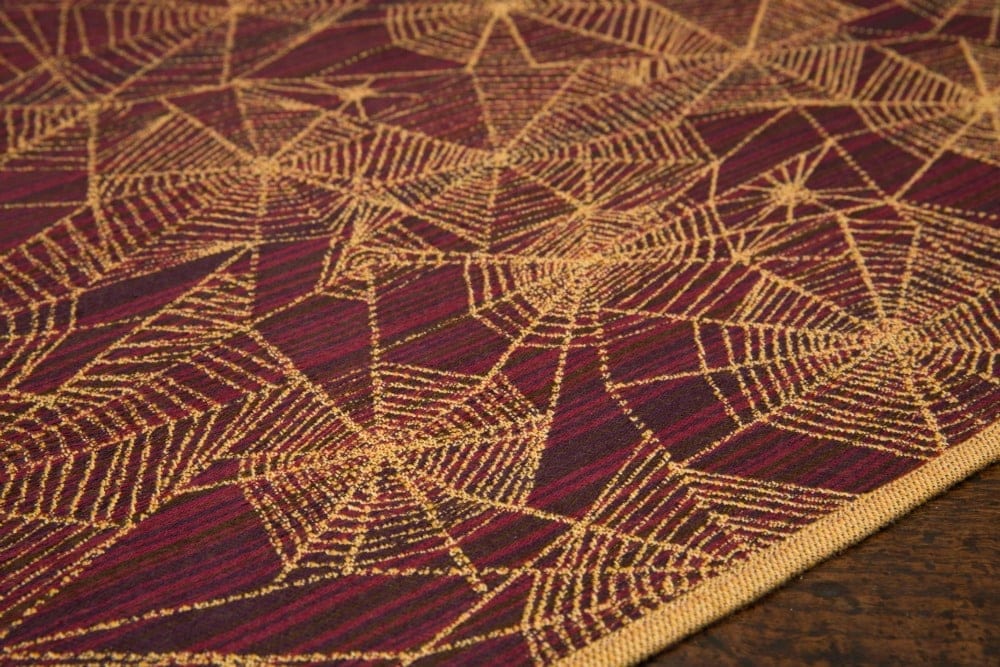 Looking specifically at wrapping qualities, the texture and pattern on this wrap make it really easy to use. Getting a great wrap job is easy, and even when it's not quite perfect the carry is still solid as the passes really do hold nicely. There is also a lovely strength in single layer carries, which is nicely surprising, making quick ups even better and showing me it would make a great shorty too. It's not a thin wrap, I'm not sure I'd want to use it in the heat in a longer length, but for the current and coming season here in the UK it's perfect. This wrap will be an amazing addition to any stash, and the beautiful golden pattern and contrast makes it my preferred choice out of the new woolly releases from these lovely ladies.
See more pictures of this beauty in action at www.facebook.com/thewrapdiaries.
Aconite Dendron Gossamer will be available in our shop from 9pm on Saturday 3rd October.