I fell in love with Rosewood Dendron Birch Trees yesterday! We were going to Ikea and I grabbed the first long wrap to hand as we were leaving the house. I knew it was beautiful to look at, but hadn't ever worn it for a long period until now. It moulds and wraps so easily, has just enough grip and is rock solid once wrapped. It feels thick and supportive, yet it isn't a bulky wrap. They weigh in at 290gsm.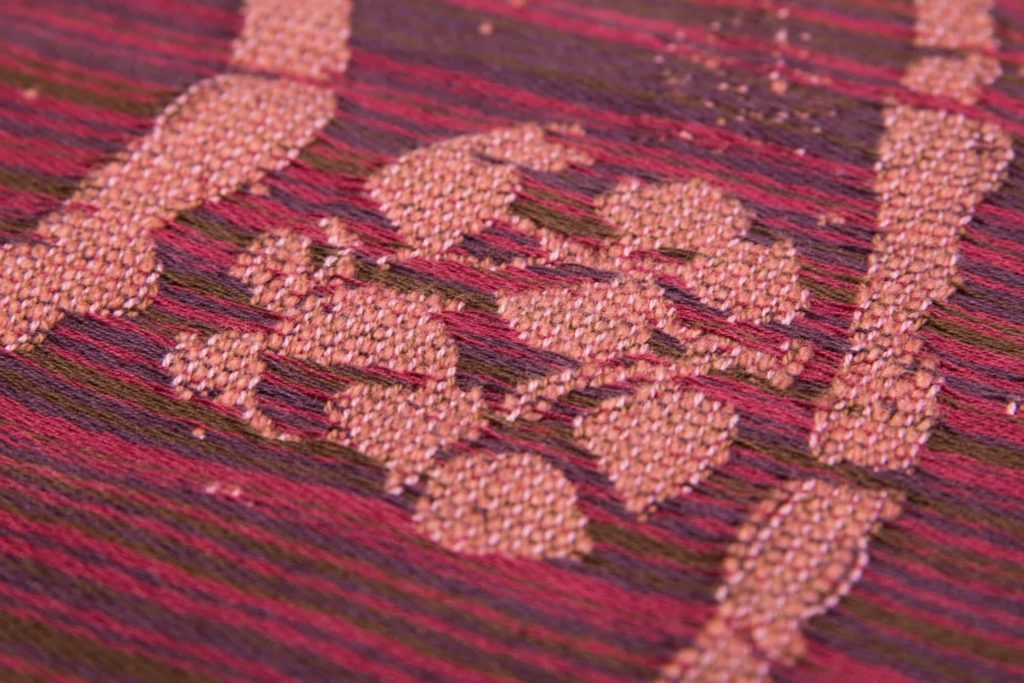 The weft is made up of a mix of thicker and thinner threads which lends a chunky, textured feel without them being unwieldy. At 25% merino lambswool, 75% combed cotton it has all the benefits of a wool wrap but the practicality of cotton. When you look closely you can see three different coloured pink/brown threads in the weft.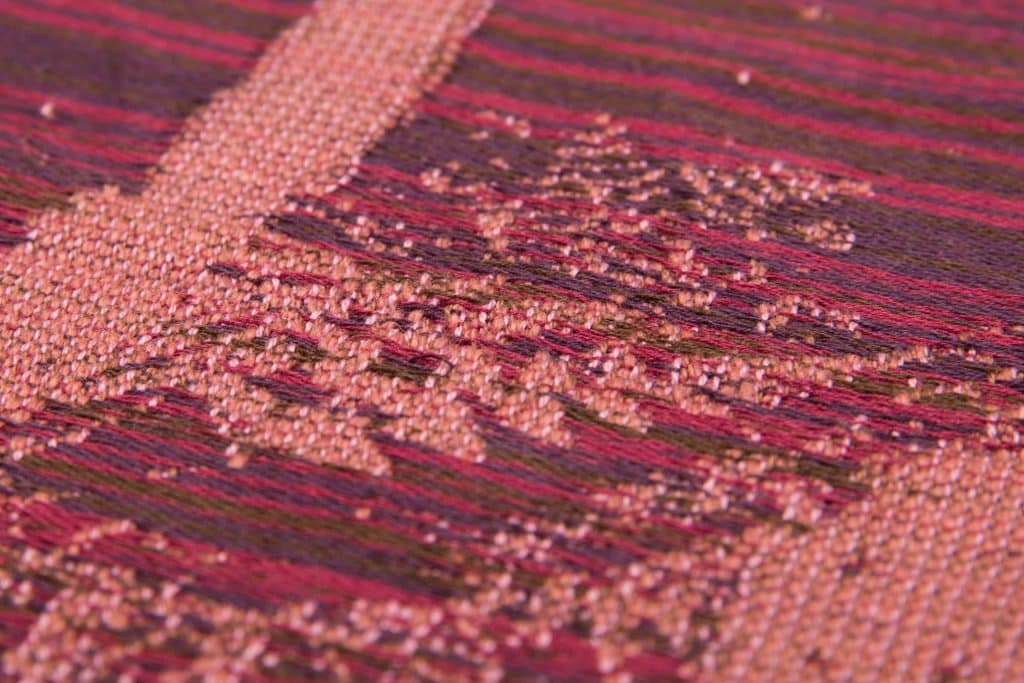 I carried Nina for hours without it becoming diggy, and it was as comfortable in a simple ruck tied tibetan as it was  a multilayered fwcc. Whilst the colours embody everything that is good about the autumn, It could look good at any time of year, and even under a thick wool coat (and power walking the school run as we were late!) I found it really great at heat regulation giving it a longevity beyond the colder months. It is beautifully soft against the skin once washed a few times.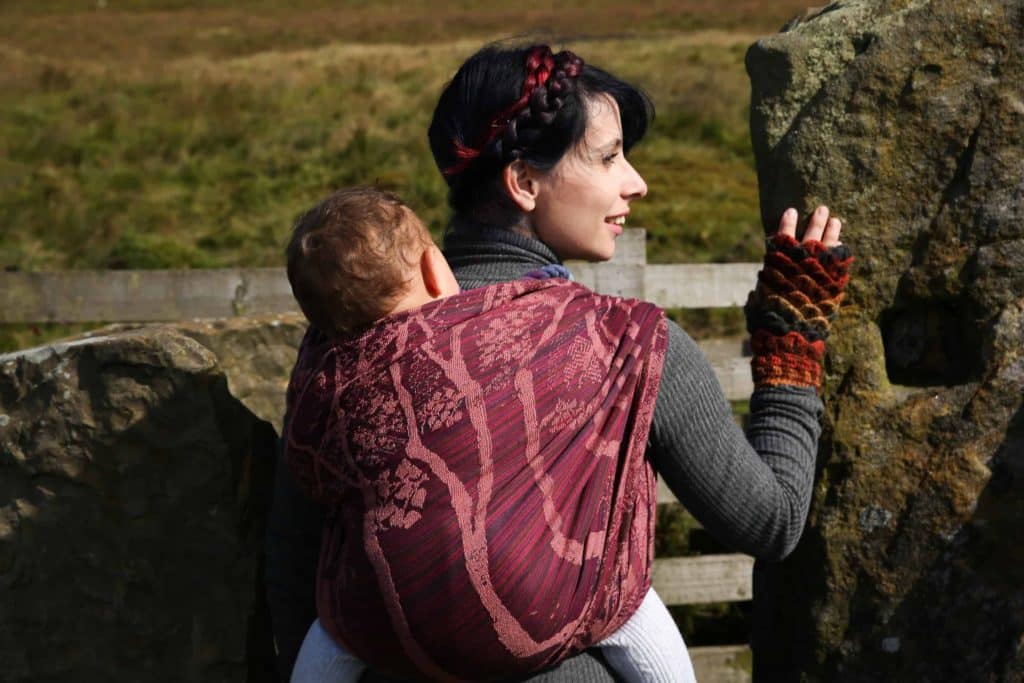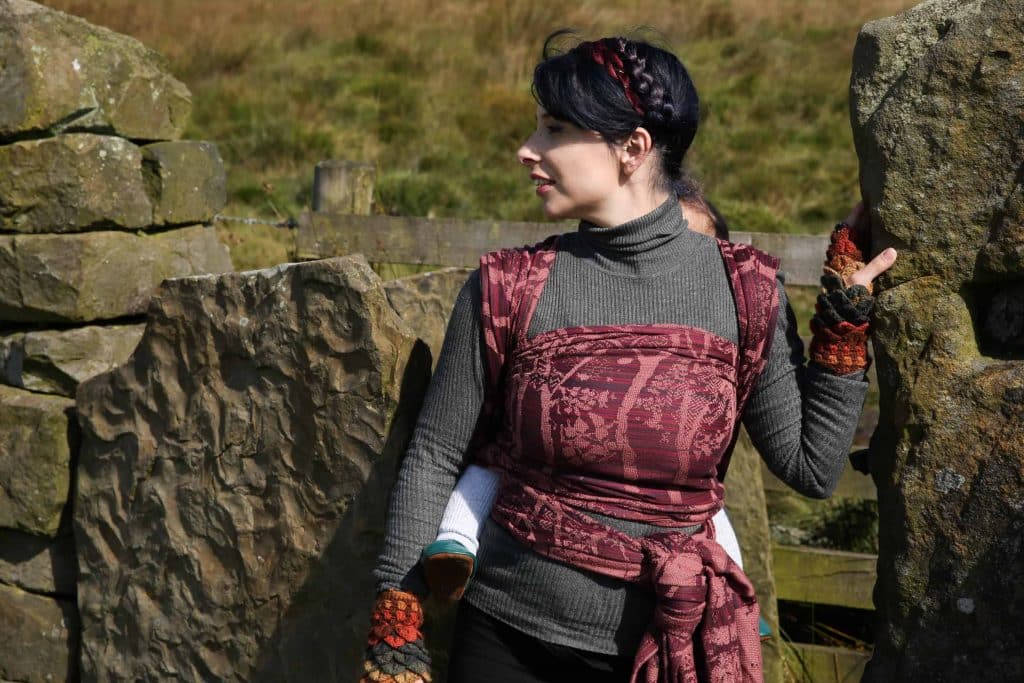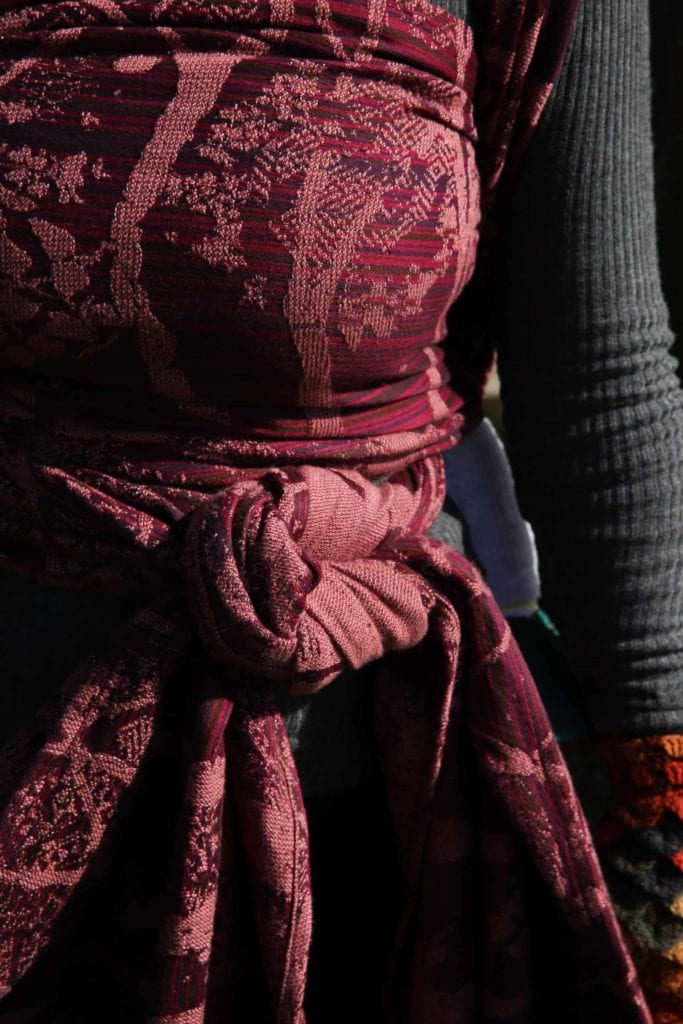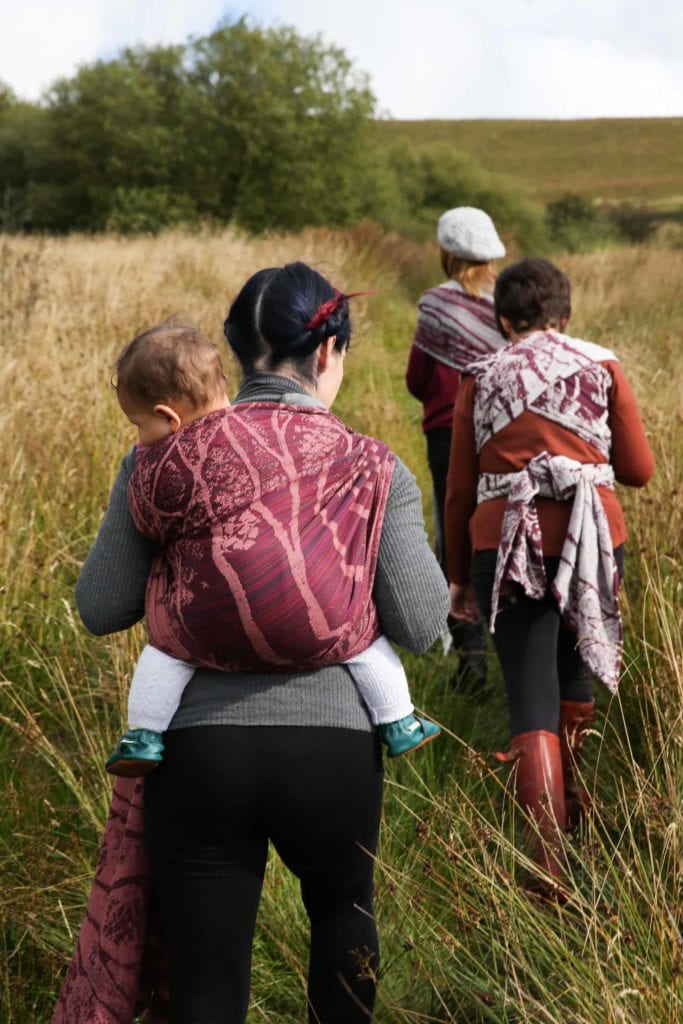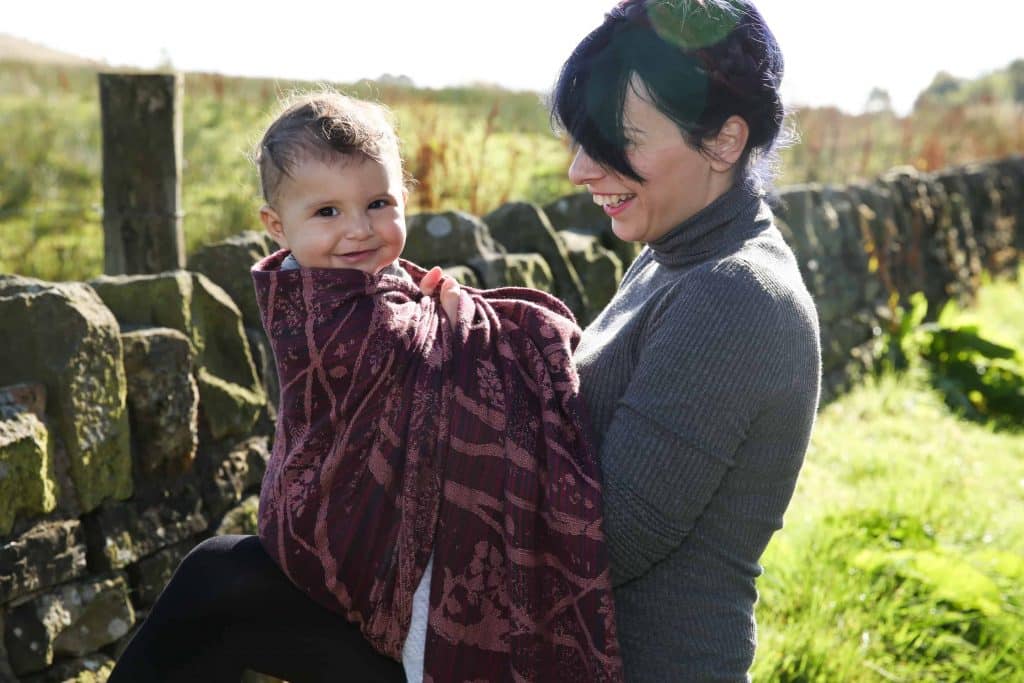 Rosewood Dendron Birch Trees will be available to buy in our shop from 9pm on Saturday 26th September 2015