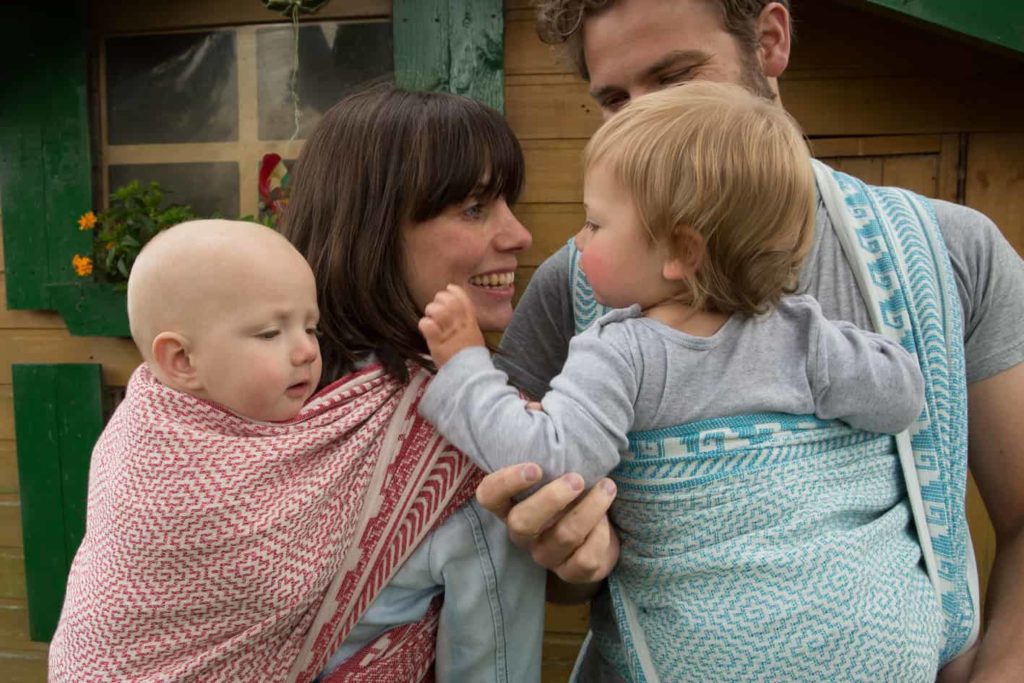 This is the first release of our new design Festival. Festival, an Alchemy range wrap, is primarily made up from a traditional spiralling diamond weave design that we both fell in love with  (and already use to make up part of our teaching wrap design). This pattern gives a wonderful waffle like texture and stretch to the wrap, giving it a mouldable and marshmallowy softness that really is a joy to wrap with.
Both wraps are woven on our creamy white cotton Cirrus warp.
Sunfade is 100% cotton, and reminiscent of a faded bandanna used to keep the sun from your head on a cloudless summer day. The weft is made from 3 colours of dark pink, copper and red combed cotton yarn which add texture and depth to the design. It is a medium weight wrap, that is beautifully soft once it has had its first wash, and will need no breaking in.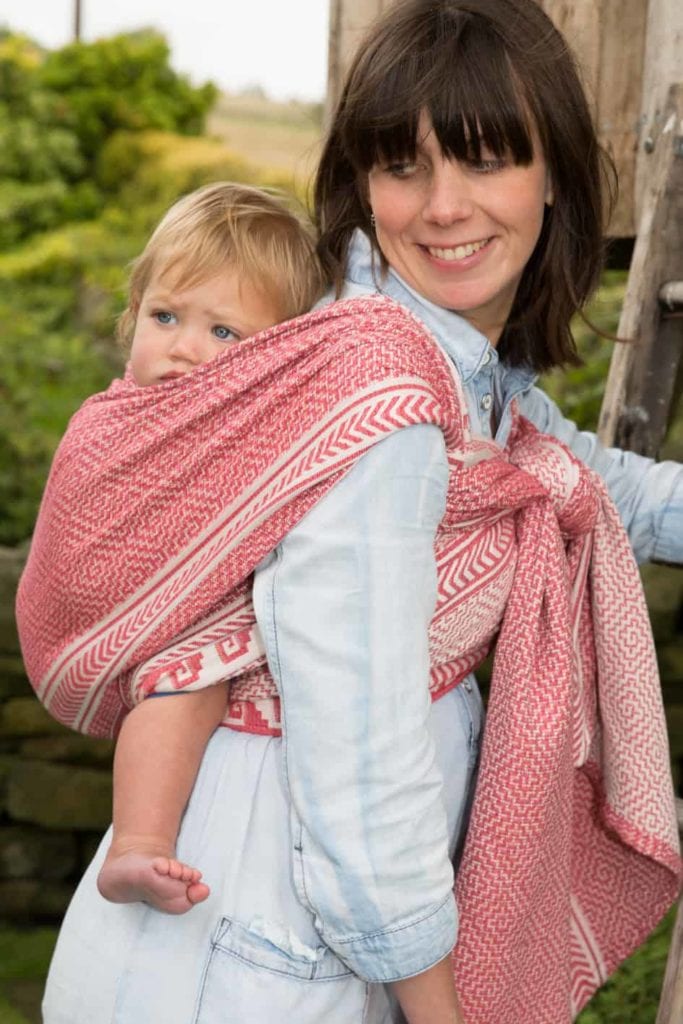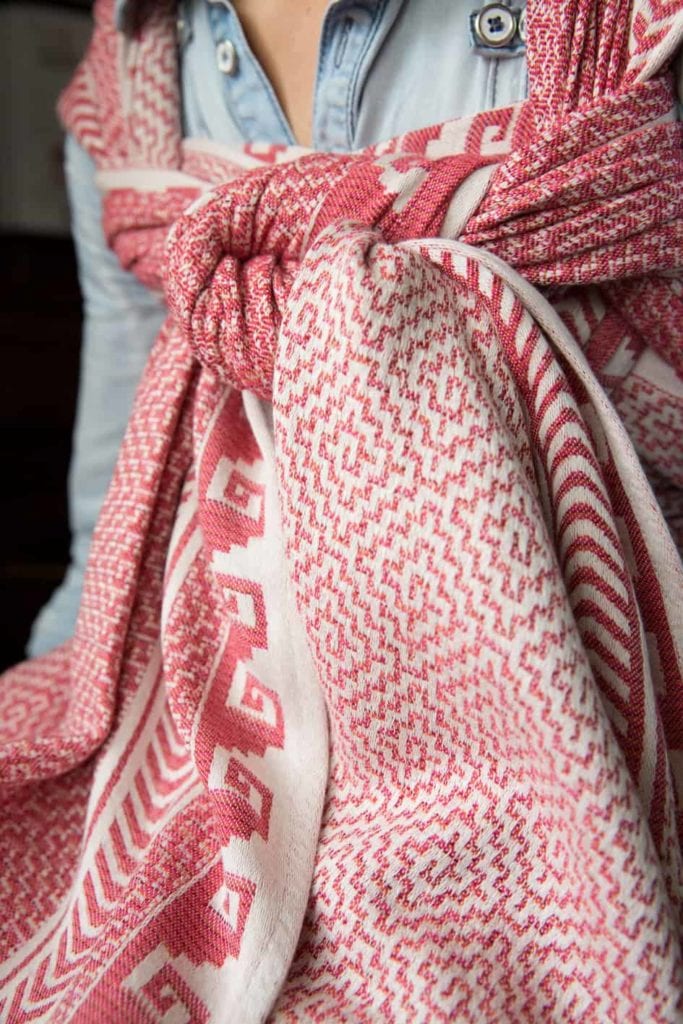 Perran (named for one of my favourite childhood beaches near to where I grew up in Cornwall) , is the crisp blue of a summer sky or tropical sea. The weft consisting of 4 alternating threads of 2 cottons and 2 linens, making this wrap around 25% linen. This is a thin and airy wrap, that is light and breathable yet cushy on the shoulders. It will be soft after its first wash but will improve with wear as the linen threads begin to break in.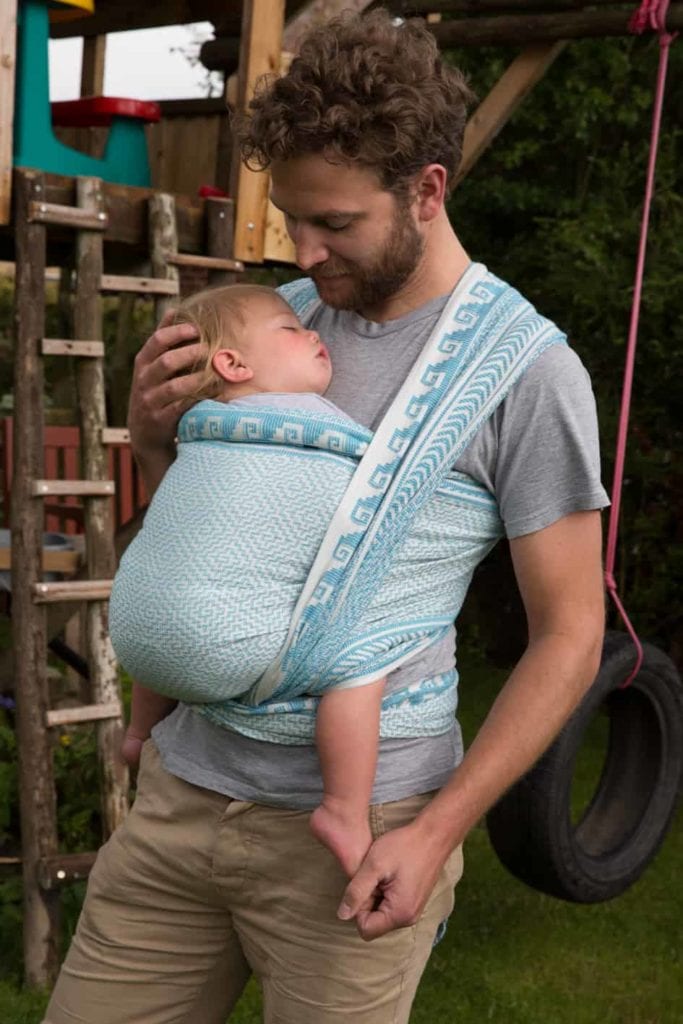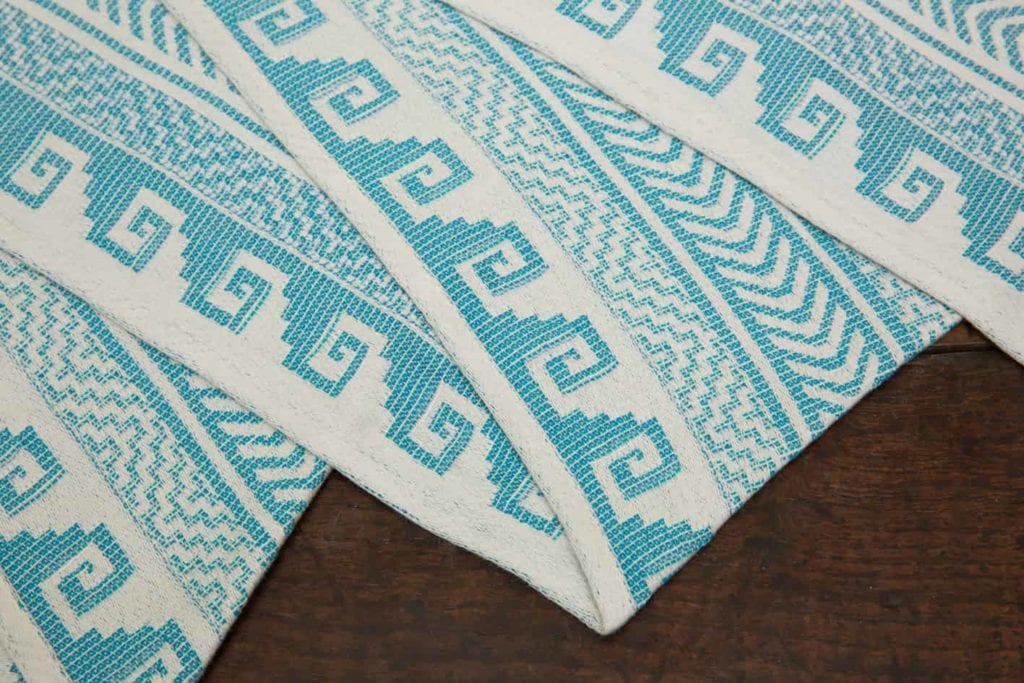 These wraps will arrive with you in loomstate, so will need to be washed and dried before first use. They should be washed at low temperature with a slowish spin, and can be tumble dried on low.
They will be available on our website from 9pm (BST) on Tuesday 18th August 2015
For worldwide times click here