We have been weaving with the same indigo blue coloured "Twilight" warp since 2012 now, and this is the final cloth to have been woven using it. We never intended to stick with the same colour for so long, but after the success of our initial run there was such a call for us to weave more of the same ( and we had always promised to reweave to satisfy demand) so we stuck with it for far longer than we'd originally anticipated!
We have two small batches of wraps to add to our shop stock, both of which have irish linen wefts and are perfect for the summer weather. Fittingly they are woven with the Fractal spirals design; this was our initial tester design, created to fit the limitations of the sampling loom that we used to weave out first prototypes. It feels very much like the end of an era, and whilst we are very keen to explore some new colour territory we will always remain fond of this deep warm blue, and will happily reweave it sometime in the future.
These wraps will be available to buy in our shop from 9pm (BST) Wednesday 7th May 2014 . Our standard linen weft prices apply (from £96- £151 including free shipping in the uk, international shipping is subsidised by us but charged on top of the wrap price)
Bronze Twilight Fractal Spirals 50% Irish linen 50% combed cotton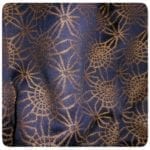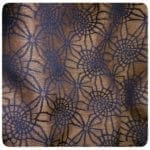 These wraps use the same weft yarn as the Bronze Twilight Birch Trees wraps
Evening Twilight Fractal Spirals 50% Irish linen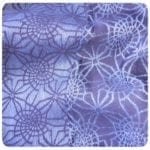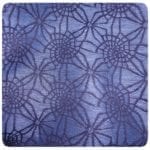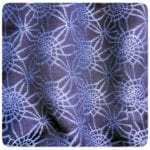 These wraps use the same weft yarn as the Evening Twilight Gossamer wraps.